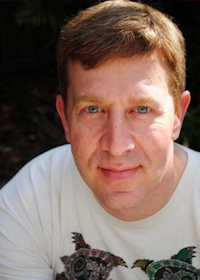 David Mirman is an experienced science educator.  He holds a B.A. in Biology from the University of Pennsylvania and an M. S. in Genetics from the University of Califorinia at Davis.  He started his teaching career in 1993, teaching at Xavier University (New Orleans, Louisiana), Nunez Community College (Chalmette, Lousisiana) and Yakima Valley Community College (Yakima, Washington) before finding his current position at Mount San Antonio College in Walnut, California in 2000.  He currently teaches General Biology, Genetics, and Cell and Molecular Biology.  He also serves as chair of his department.
He speculates that having a father who is an identical twin and a sister who was adopted may have piqued his early interest in nature/nurture issues.
He has published two book reviews in The Objective Standard and occasionally publishes in their blog http://www.theobjectivestandard.com/blog/.
He is married, and has two children, ages 8 and 10.